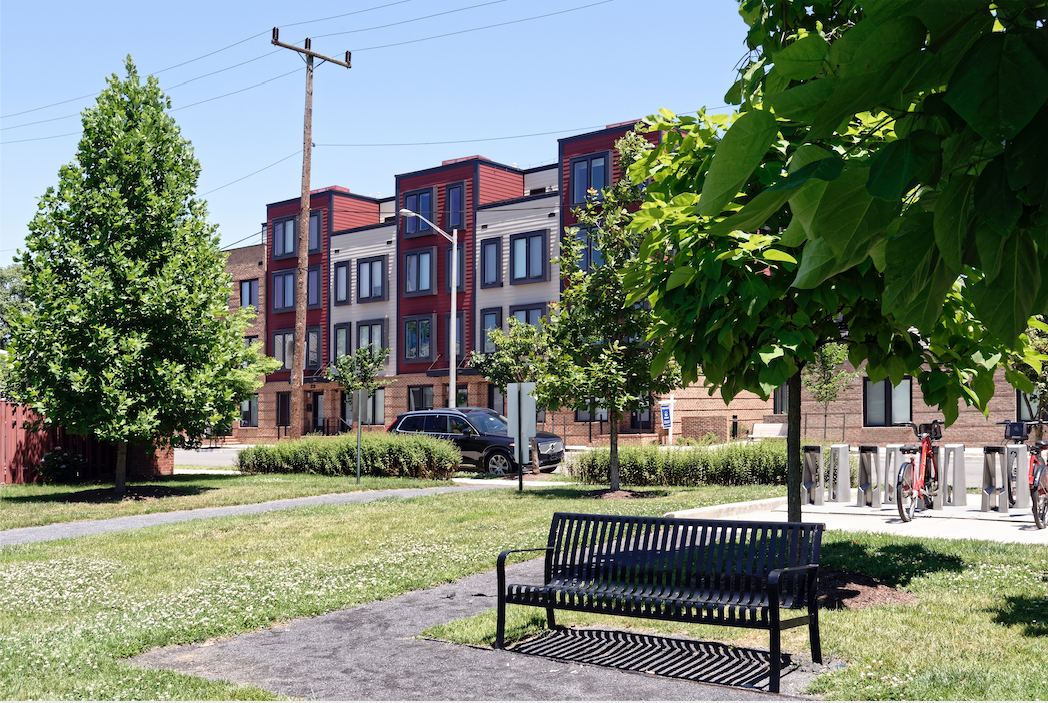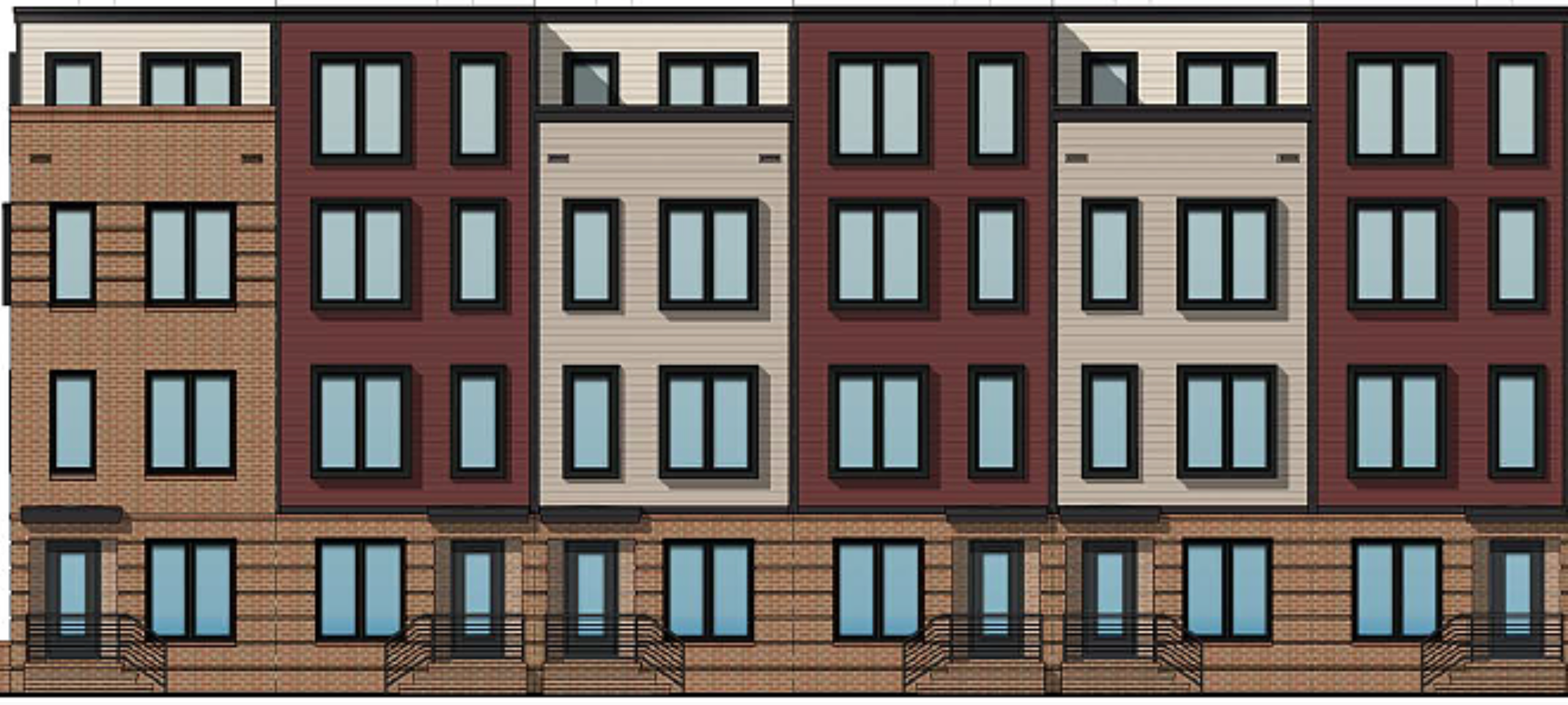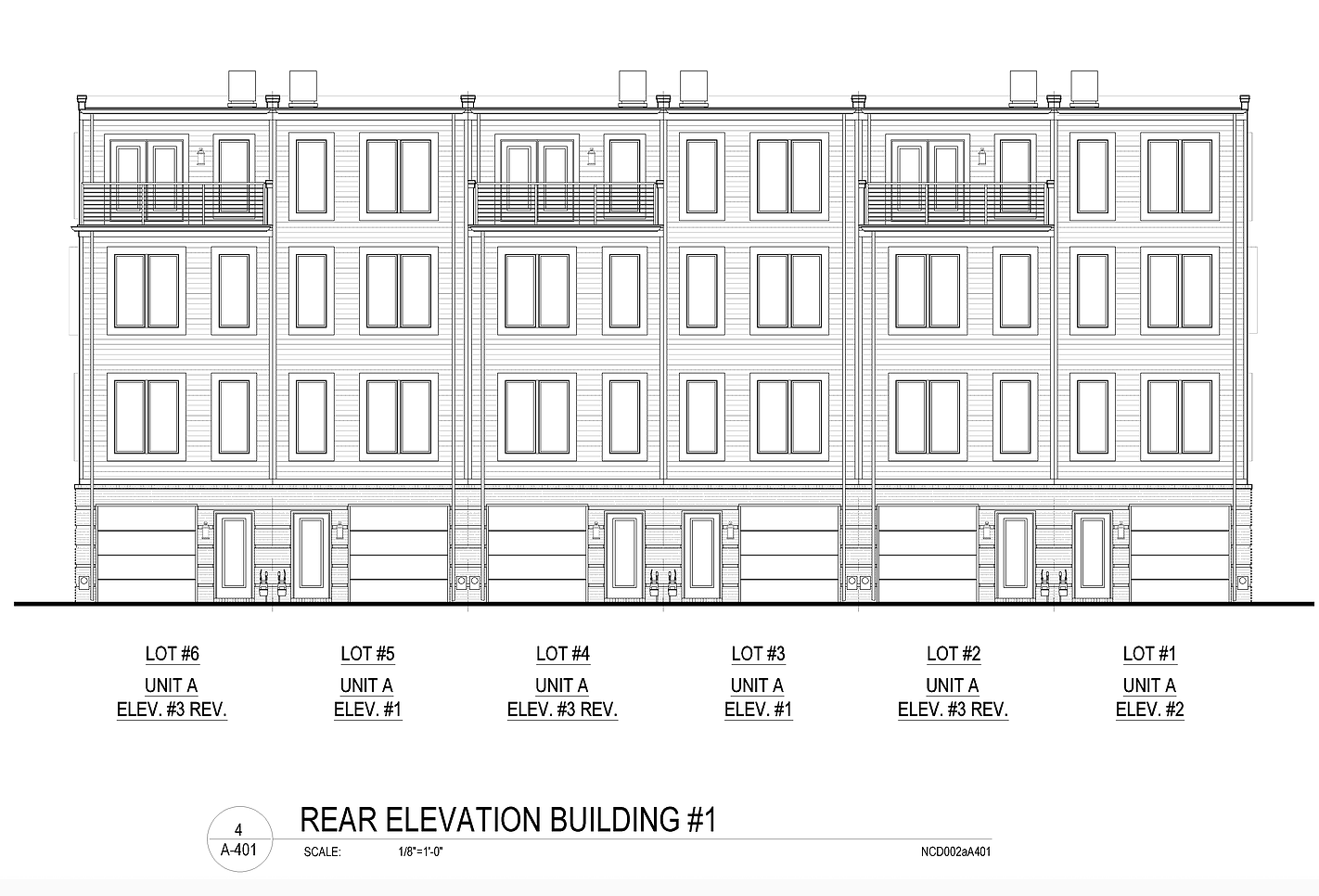 SLADE
Northfield acquired a parking lot in the City of Alexandria's Old Town West neighborhood on North Henry Street. It developed a plan to rezone and better utilize the property as a new community of 18 modern townhomes just two blocks from the Braddock Metro.
Working with the City of Alexandria, Northfield successfully entitled the property and met the strict guidelines of Alexandria's Board of Architectural Review.
In addition to developing the lots, Northfield led the design and construction of the homes and then coordinated the sales effort with an outside sales team.
Slade's modern aesthetic with private balconies and rooftop decks proved very popular among buyers. Northfield sold all 18 units at an average sales price of $1M in approximately one year, which exceeded the market pace.
John Marshall Bank provided the construction loan.
PROJECT DETAILS
Northfield Responsibility:
originate, entitle, develop & build
Community Name:
Slade
Community Status:
sold out
location:
Old Town West, Alexandria, VA
House Type:
Townhomes
Number of Homes:
18
Average Sales Price:
$1,000,000
Total Sales volume:
$18,000,000
Average Finished SF:
2,400 SF.
Construction Lender:
John marshall bank